ok.well . now i wanna say bout
lomography
.have you heard of it before ? heee.hope so .well well well.
i really do love
lomography
.maybe you guys will say,hey DSLR (n whatever) is much better okay ! but ,i prefer lomo camera .so stop complaining and comparing okayy.
ok.sekarang nak cakap pasal
lomography
.heee.best tau.maybe korg2 mesti cakap,alah DSLR tu lagi besttt kott.mahal.elok.well for those yang tak pernah dengar .better pgi tengok lomo camera ni lama2 and try eyh.syokkk koottt.hhehehehe.
below are some of lomography images .dont you think they are superb ? fab ? well let see 'em closely .hee (:
big city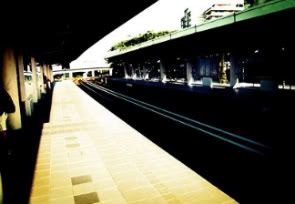 Kuala Lumpur

so what do you think of em ? fab right ? even a simple lomo can make this . you dont need a dslr or what okayy.well,im proud of lomo.lomocamera.lomography especially.hee.well.have a try on it ya !

utk korg yg berminat nak tau mcm pasal lomo ni , boleh join website ni.lomokids.com.heee (: